End-of-Life Care Research Group and Studies in Media Innovation and Technology (SMIT)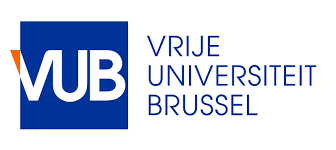 Vrije Universiteit Brussel (VUB) is an internationally oriented university in Brussels, the heart of Europe. Through tailor-made high quality research and education, VUB wants to contribute in an active and committed way to a better society for tomorrow. Within the VUB, the End of Life Care Research Group and the Studies in Media, Innovation and Technology (SMIT) Research Group, in collaboration with the University Hospital of Brussels (UZ Brussel), contribute to realize the objectives of MyPath.
The End-of-Life Care Research Group conducts high-quality scientific research in end-of-life care in Belgium and across Europe. Researchers from different scientific backgrounds work in a common research structure to facilitate interdisciplinary collaborative research. SMIT was founded in 1990 and conducts fundamental, applied and contractual research on IT, media and policy. SMIT also focuses on research related to innovation, policy and socio-economical challenges.
Role within MyPath: The VUB leads the work package aiming to identify ethical, legal, socio-cultural and economic aspects that need to be considered for the effective and sustainable implementation of the MyPath technological innovation in cancer centres. Finally, in collaboration with UZ Brussel, VUB is involved in developing the content of MyPath, as well as in the pilot-testing, implementation and evaluation of this technological innovation.