Leeds Institute of Medical Research at St James's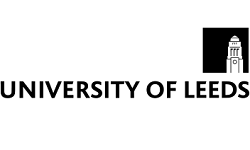 The University of Leeds (UL) is acclaimed worldwide for the quality of its teaching and research and is ranked 86th in the QS World University Rankings 2023. Leeds was named the UK University of the Year in 2017 for its outstanding commitment to student education  (Times/Sunday Times) and is currently ranked 15th in its Good University Guide 2021. The results of the 2021 Research Excellence Framework exercise (REF) identified that over 90% of its research activity has a top-quality rating of either "world-leading" or "internationally excellent" which makes it a constant member of the UK's prestigious Russell Group of research-intensive universities.
Under FP7, the University of Leeds successfully coordinated 134 projects and was a partner in a further 156 successful projects. Under Horizon 2020 the University of Leeds was a Beneficiary in 290 projects, coordinating 145 projects and was a partner in a further 145 successful projects.
Role within MyPath: During phase 1 of MyPath, UL will lead the design and development of the digital care pathways that can be adapted for use across cancer settings and European sites (WP1). To deliver this, it will be working very closely with the project ICT partner, DNV Imatis. In phase 2, UL will work with colleagues at Leeds Teaching Hospitals NHS Trust to implement and evaluate the MyPath solution.