Department of Scientific Affairs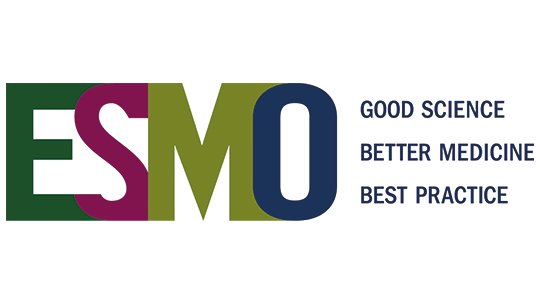 The European Society for Medical Oncology (ESMO) is a Swiss-registered not-for-profit organisation. ESMO is the leading European professional organisation for medical oncology. It is a European Society working across Europe and around the world to erase boundaries in cancer care and provide medical oncology education within an integrated approach and pursue its mission across oncology, worldwide.
Established in 1975, ESMO has European roots with a global reach and now has more than 30,000 members representing oncology professionals from over 168 countries worldwide. Home for all oncology stakeholders, ESMO connects professionals with diverse expertise and experience. Its education and information resources support an integrated multi-professional approach to cancer care, from a medical oncology perspective.
Role within MyPath: As an associate partner of the project, ESMO will be mainly involved in two work packages. One is WP1 CO-DESIGN, which aims to develop and deliver the evidence-based content and structure of MyPath. This will be configured on an electronic platform, leading to improved, individual patient-centred cancer treatment and care in Europe. Furthermore, ESMO will support the work package on outreach, dissemination, exploitation and public engagement – which includes raising awareness and disseminating results for the project as a whole.