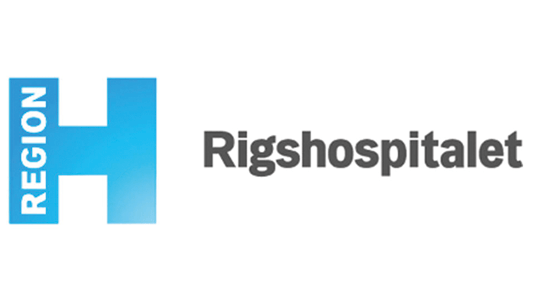 Rigshospitalet (CUH) was established in Copenhagen in 1757 and it is a highly specialised hospital in Denmark with international-level treatment, research and training. Its exceptional expertise ensures that all patients, irrespective of the rarity or complexity of their illness, receive high-quality treatment within Danish borders.
Core tasks of the hospital are treatment, research, and teaching. In 2021, the hospital encompassed 1.135 beds, 354.600 unique patients, 1.147.000 outpatient visits, and 75.100 inpatients. In addition to its 12.000 personnel (2500 physicians, 4.100 nurses), the hospital trains and hosts students of health care sciences. Therefore, it has the in-service advantages provided by these students, as well as scientists working under a variety of research grants.
Research is one of the cornerstones of Rigshospitalet. Research findings are obtained and disseminated through extensive national and international collaboration.​ The hospital also accelerates future healthcare solutions to benefit patients globally and has some of the world's most ambitious investments in health research.
Role within MyPath: The Department of Oncology at Rigshospitalet will support all work packages, with active involvement in the main project periods 1, 2 and 3. These periods include clinical content development of the digital patient-centred care pathways, preparation of implementation study, implementation and adaptation of the MyPath solution, data collection, evaluation and finalisation of the solution.