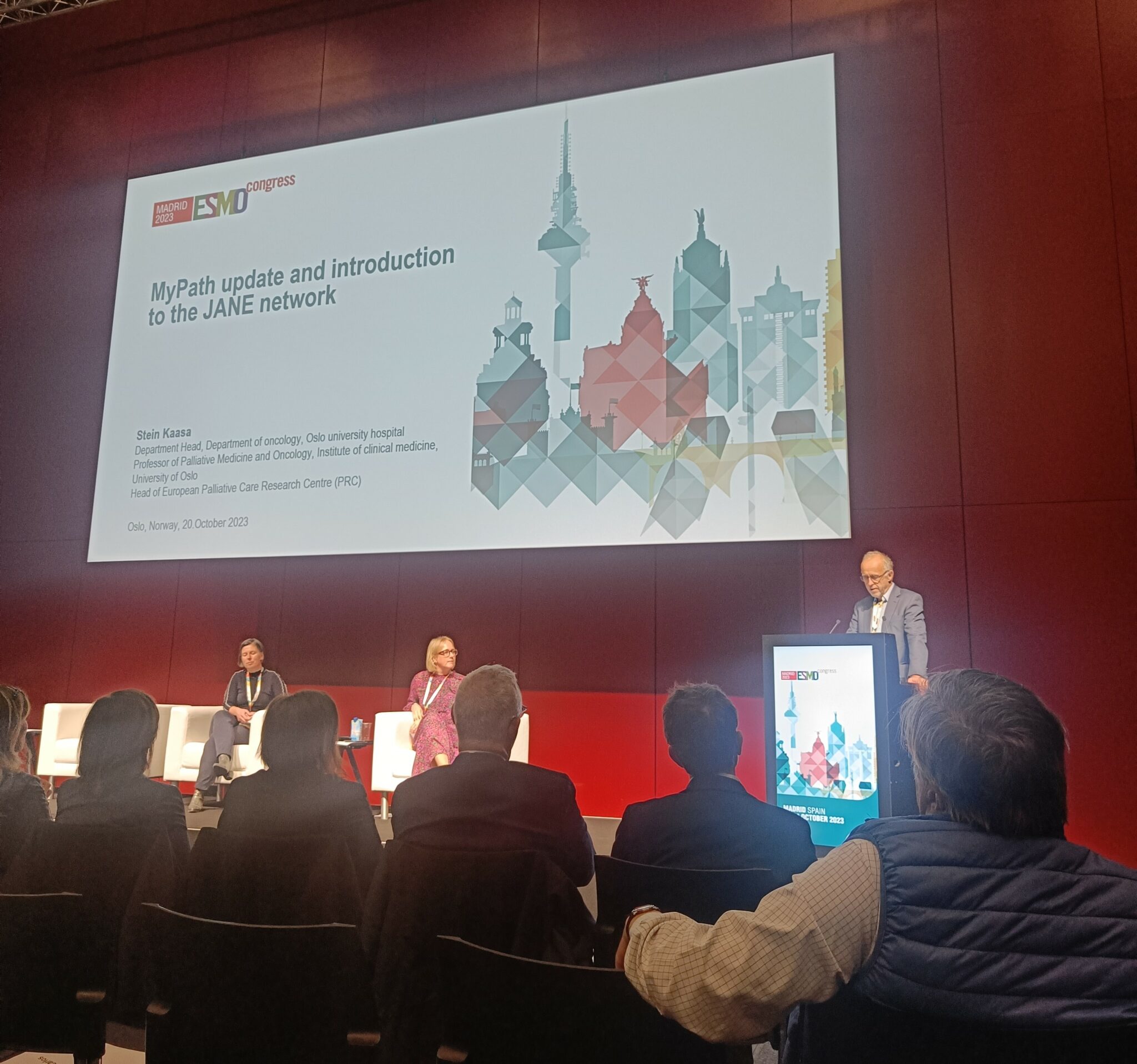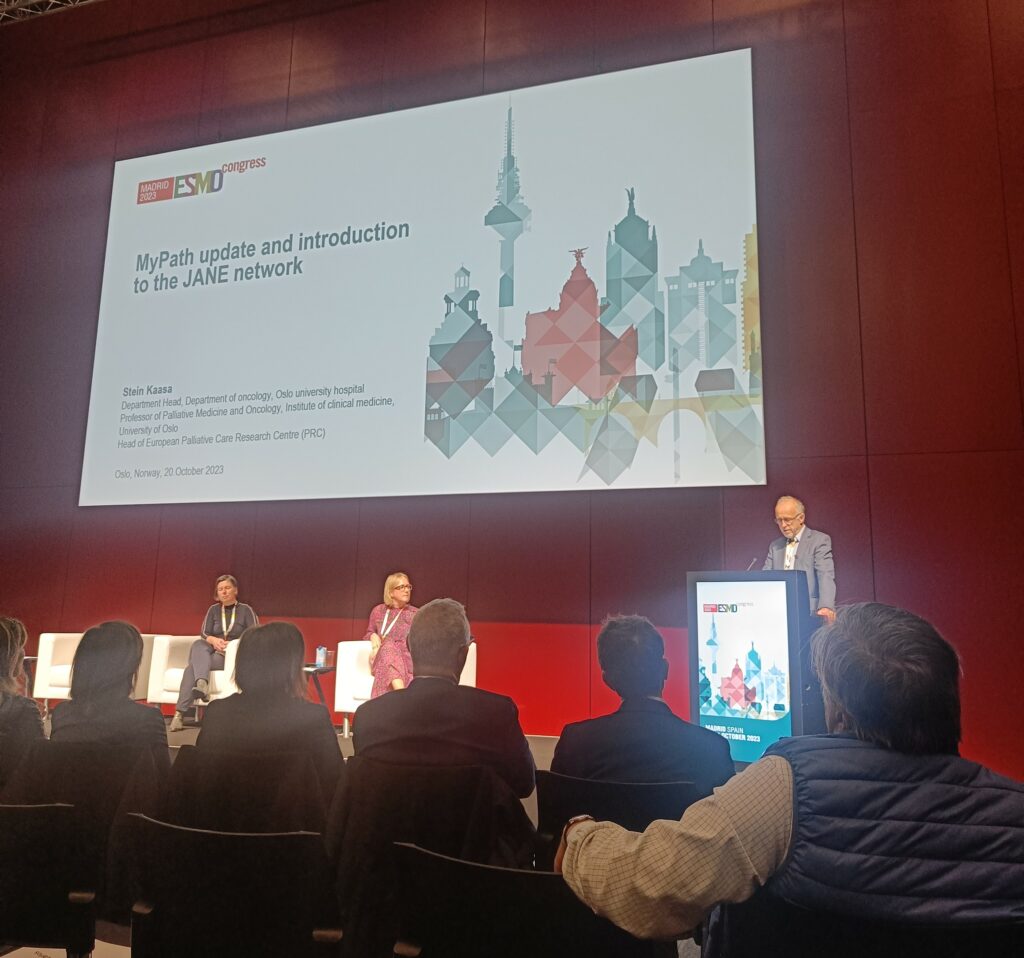 On Friday, 20 October 2023, MyPath coordinator Prof. Stein Kaasa (Oslo University Hospital) presented MyPath and the latest progress made in the project at this year's ESMO Congress, which takes place in Madrid, Spain from 20-24 October.
The annual congress is a highly influential oncology platform for clinicians, researchers, patient advocates, journalists and healthcare industry representatives from all over the world. The MyPath presentation, which also included an introduction to the JANE project (EU Joint Action Network of Expertise on Cancer) which the Oslo University Hospital is involved in, was part of the special session '8th ESMO Designated Centres of Integrated Oncology and Palliative Care Session and Awards: Approaches to the integration of palliative care in oncology services'. Currently, the MyPath consortium is mainly working on developing the content of the digital patient-centred care pathways, while the nine clinical implementation sites are simultaneously preparing for the implementation study. 
After the session, Prof. Stein Kaasa and Dr. Tonje Lundeby were interviewed about the project by the Norwegian online health newspaper HealthTalk. Read the article to find out more about how the MyPath project started and how Prof. Kaasa and Dr. Lundeby experience the management of an EU-wide project.