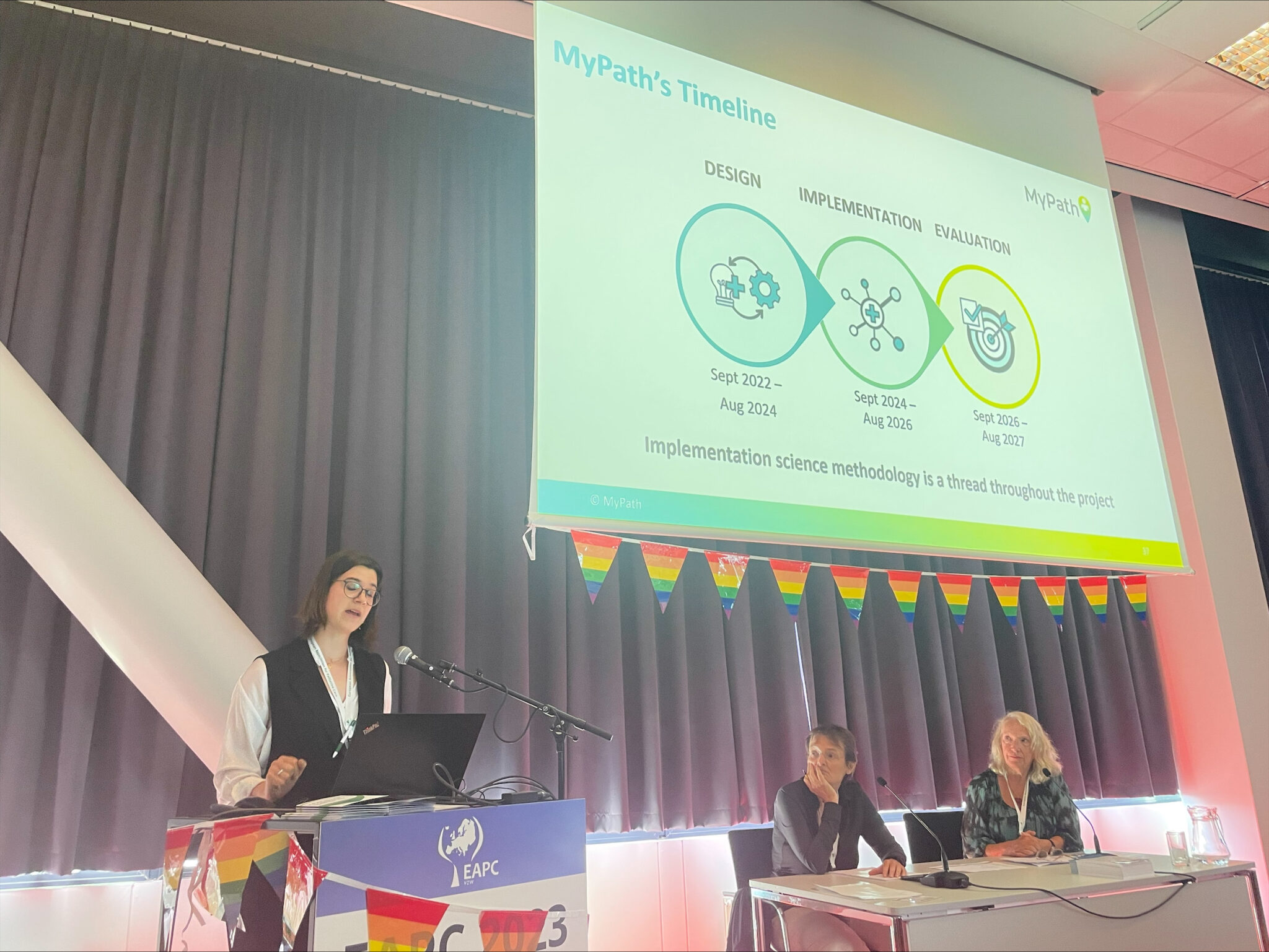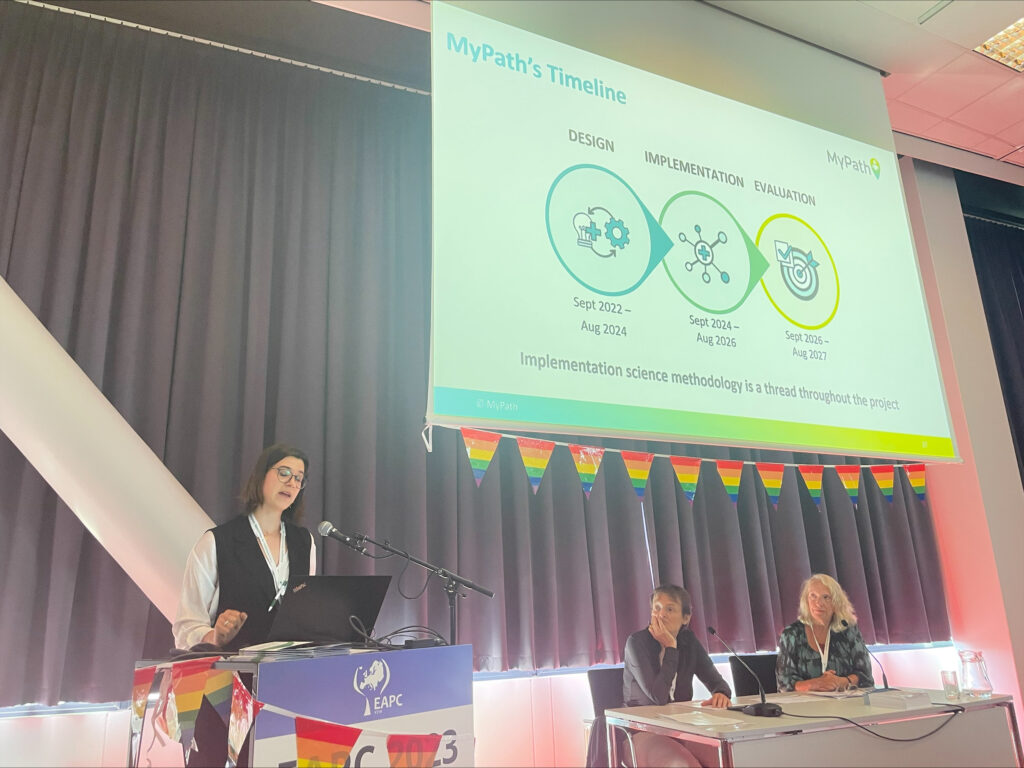 At last week's 18th EAPC World Congress, Dr. Amaia Urrizola (Oslo University Hospital) presented the MyPath project alongside 14 other projects, as part of a session on EU-funded research projects related to palliative care. The World Congress took place in Rotterdam, the Netherlands, from 15-17 June and was attended by over 1500 participants.
In 5 minutes, Dr. Urrizola explained why this innovation and implementation study is needed, how the study will enable the integration of patient-centred care into routine cancer care, and where the project stands right now.
"The presentation was very well received,' says Dr. Urrizola. "The audience showed great interest in the project and visibly agreed with our vision of future cancer care." The World Congress was a great opportunity for the MyPath consortium to showcase the project and share its mission and objectives with experts in palliative care from across the globe.